The Story Beyond the Self-Portrait, with Shana Levenson and Dorielle Caimi
$

820.00
Sold out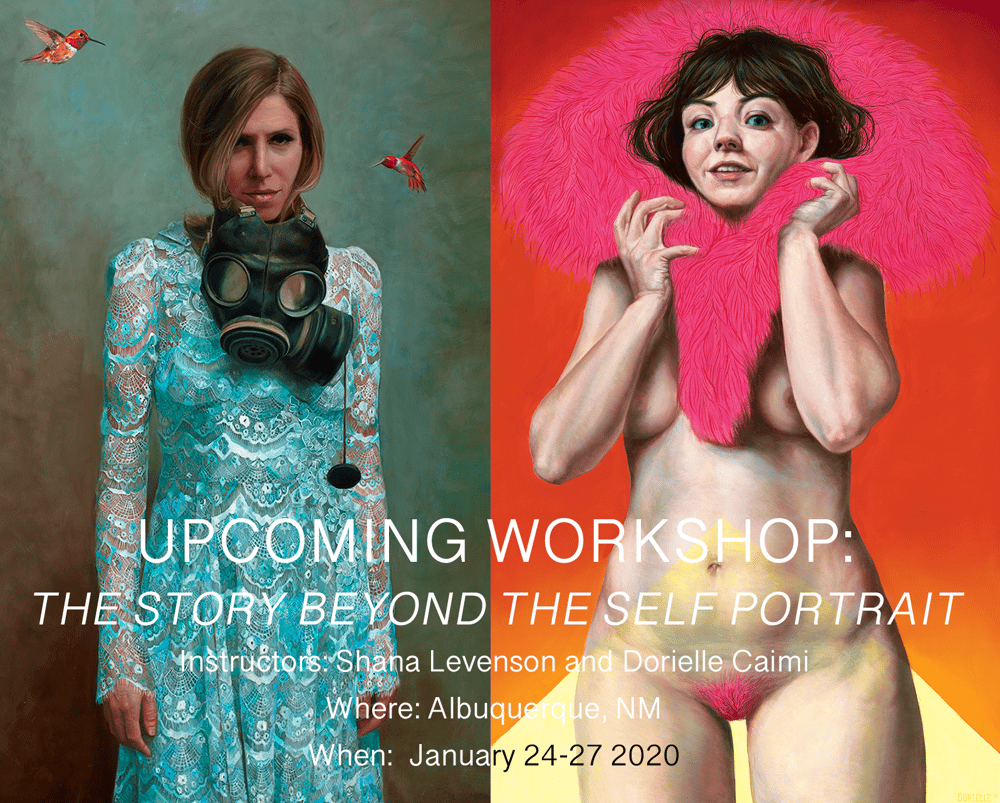 In this four-day workshop, contemporary figurative painters, Dorielle Caimi and Shana Levenson will teach students how to paint self-portraits that capture the story of the authentic self.
We will successfully create emotive paintings using classical and contemporary painting techniques in oils. Students will be guided technically and challenged to think metaphorically; to add to, destroy, cover, and/or remove elements in their paintings to encourage a conceptual reveal in the portrait. This workshop will address the formal elements of representational painting (form, tone, value, color matching, edges, proportions, and composition), but will also encourage students to cross over into the world of conceptual art using representational portraiture as a springboard.
This 4-day winter painting workshop includes lectures by Dorielle and Shana, a photo shoot for source image referencing, on-going demos by both instructors, and one-on-one guidance. All levels welcome!
NOTE: Supply list will be emailed to participants after sign up.
Workshop Structure:
Friday, 9am-4pm: Meet and greet, lectures, and demos, photo shoot, workspace set-up and image transfer
Saturday 9am-4pm: Representational Painting Workshop
Sunday 9am-4pm: Representational/Conceptual Elements Workshop
Monday 9am-5pm: Conceptual Elements Workshop and 1-hour Critique
LOCATION: Old Town Albuquerque, New Mexico
Dates:
Friday, January 24 - Monday, January 27, 2020
REFUND NOTES: PayPal takes a fee of ~$20. So if you need a refund for any reason, the fee will be deducted from your original purchase amount. Sorry for the inconvenience.