Workshop: The Conceptual Self-Portrait
$

470.00
Sold out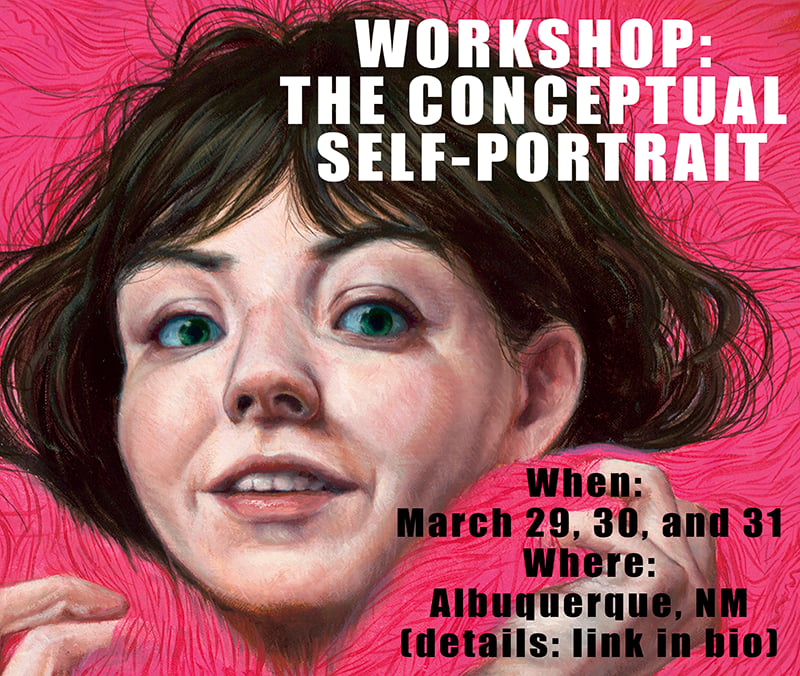 In this three-day workshop, Dorielle will teach students how to paint a self-portrait using classical and contemporary painting techniques in oils. After the portrait is rendered, she will guide and challenge students to add to, destroy, cover, and/or remove elements in the students' paintings to encourage a conceptual reveal in the portrait. This workshop will address the formal elements of representational painting (form, blocking, value, color matching, edges, proportions, and composition), but will also encourage students to cross over into the world of conceptual art using representational portraiture as a springboard.
This workshop includes a lecture, a demo, and one-on-one guidance. All levels welcome!
Workshop Structure:
Friday: Meet and Greet, Lecture, and Demo, workspace set-up and image transfer
Saturday: Representational Painting Workshop
Sunday: Conceptual Elements Workshop
Date:
Friday, March 29 to Sunday, March 31, 2019
REFUND NOTES: PayPal takes a fee of ~$13. So if you need a refund for any reason, the fee will be deducted from your original purchase amount. Sorry for the inconvenience.